New York Shabbaton
Join Chabad at SMC for a trip to the Big Apple!
It's the Jewish Mega Event of the year! Hundreds of students from around the world!

~ A Weekend of A Life Time
~ Tour Manhattan
~ Tour Jewish NY
~ Spirited Shabbat in a warm Jewish Community.
~ Tour the City that never sleeps.
~ have an experience of a lifetime.
~ Special concert Saturday Night.

------------------------  
November 1-4 
We will be leaving L.A. Thursday afternoon & arriving back Monday morning.

All accommodations & Shabbaton fees will be subsidized, the only cost for you is the airfare, and....

YOU CAN GO FOR THE INCREDIBLY LOW PRICE OF $300!!!!! if you sign up before the deadline of the early bird September 28.

Anyone registering after September 28, the price will be $300 or higher, based on the hike of the price of tickets.

That includes airfare, accommodations, Shabbaton fee, and almost all meals!
(Chabad at SMC will cover the rest of the airfare & expenses!!!)

THERE IS A LIMITED AMOUNT OF SPACE!!!!!!!!

Your reservation must be approved by Chabad of SMC prior to payment.
PLEASE CONTACT RABBI ELI AT [email protected] TO CONFIRM YOUR RESERVATION. 
 You can pay by:
1. Dropping off a check or cash at the Chabad House (2022 Delaware Ave. #1 ) or give it to Rabbi Eli on campus or
2. Pay online with Credit Card through our donation page:
Click HERE
Questions? Want more info? Contact us at [email protected] or call 310 310 4217
---
West Coast Shabbaton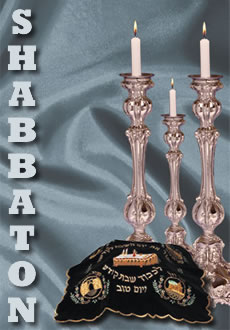 Chabad on Campus presents:
11th Annual Intercollegiate West Coast Shabbaton '13
Get excited, get very excited!
The 11th Annual CHABAD on Campus West Coast Jewish Student Retreat and Shabbaton is not far off, and it is returning to a campus venue after a four year change. Because of this year's popular location and proximity to more schools (including NorCal) we expect to fill up fast, so don't miss out!
JOIN the largest Jewish Student gathering on the West Coast.
INSPIRATION from world-renowned educators, advocates and leaders.
EXPERIENCE Shabbat Dinner with representatives from over ...18 campuses.
ENJOY a fun filled weekend in the beautiful S. Barbara's Isla Vista!
ENTERTAINMENT including comedy and music.

Save the date - 2/28 at UCSB
Registration is now OPEN at www.westcoastshabbaton.com!!
Early-bird deadline — Feb. 7
Spread the word!
IsraeLinks:  Our Past. Our Present. Our Future.
The Chabad On Campus in-depth Israel educational experience linking our Land, our People and our Heritage.
IsraeLinks is a unique program offering an in depth exploration of our Jewish heritage — Yesterday, Today & Tomorrow.  Extensive guided tours of the country will be accompanied by stimulating lectures and discussions with academic and rabbinic experts. Participants will get to review ancient and contemporary source materials, exciting historical explorations, mentored discussions of Judaism, as well as first hand discovery of the social, religious and political composition of the Holy Land.
IsraeLinks will provide participants with state of the art tour buses, comfortable lodging, delicious daily and Shabbat meals, experienced English-speaking tour guides, all-paid entrance fees, and many extras which will make this once-in-a-lifetime trip to Israel cherished and memorable. All you will have to do is Enjoy, Explore and be Enlightened.
Welcome aboard!  Click HERE for more info.
---
 Snorkel And Study 

Check out Snorkel & Study for an amazing Jewish winter
break, this Jan. 2 - 9, 2013! Meet college women from around the world and explore Jewish thinking, Jewish texts and Jewish traditions, while having an outrageously good time doing water sports in Key Largo, Florida - diving capital of the world. Full Scholarships available. Visit www.snorkelandstudy.org or call 800.473.4801.
---
Free Trip to Israel
Thousands of people choose MAYANOT for their Taglit-Birthright Israel trip each year for good reason. We spare no expense to give you an experience of a lifetime!

You will enjoy a high-quality Israel experience that includes ten days jam-packed with activities and attractions together with young Israelis and participants from diverse backgrounds. Wherever you are from and no matter your Jewish background, you'll feel at home on a MAYANOT trip.
On your trip, led by top Israeli guides, you will delve into the historical, political, cultural, and spiritual dimensions of Israel. Mayanot makes a point of tapping into contemporary Israeli life and provide you with the opportunity to make Israeli friends, enjoy the nightlife, and visit beaches, museums, and cafes.
sign up at http://www.mayanotisrael.com